The rooms
Comedy Club Haug is located on the edge of downtown Rotterdam, right along the Maas River. Our terrace has a beautiful view onto the three iconic bridges of the city: De Hef, the Willemsbrug and the Erasmusbrug.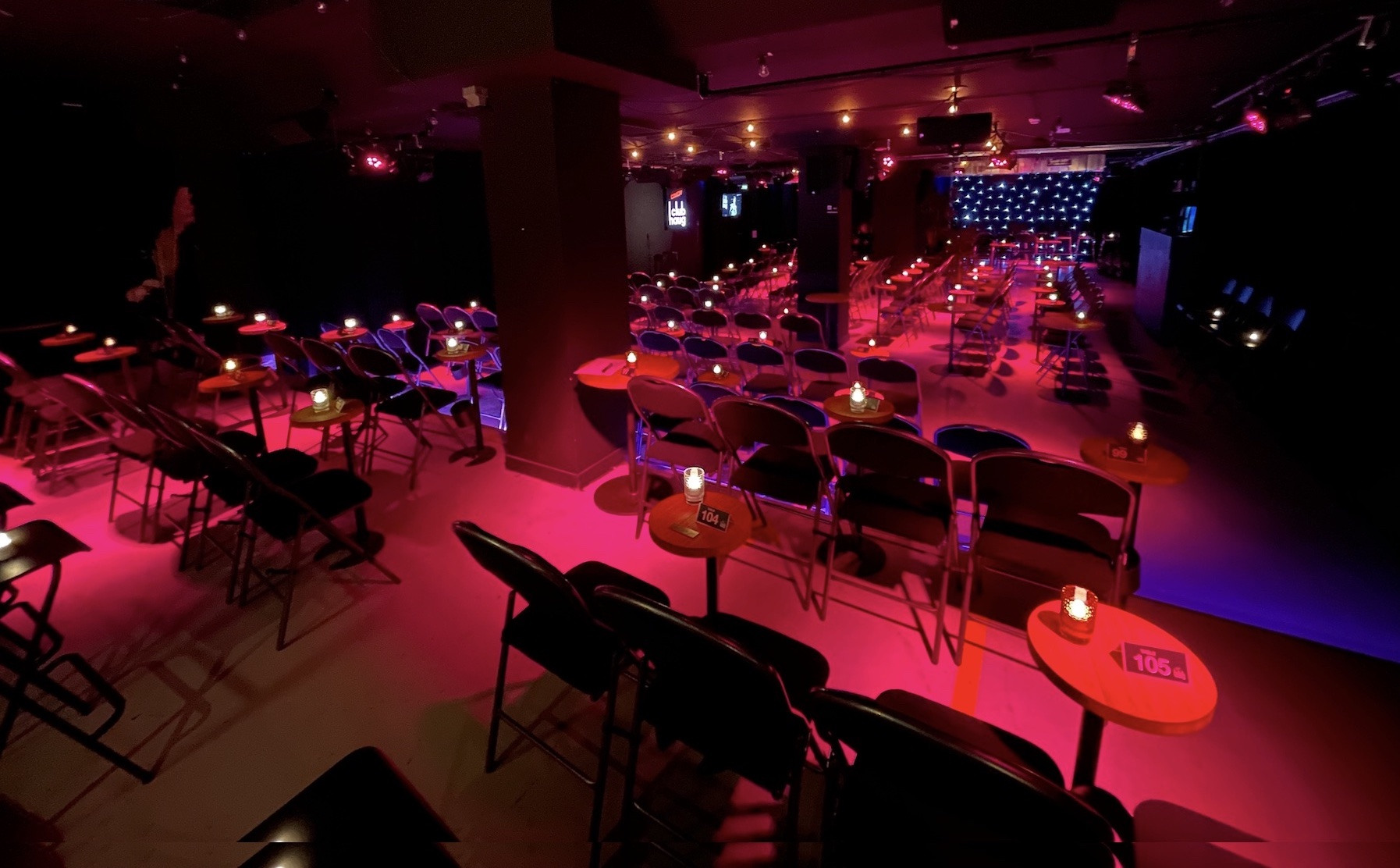 Main Room

This room is specially set up for stand-up comedy. The audience is seated around the stage, giving the visitor a unique experience. There is room for 220 guests, who can enjoy the show without missing a beat thanks to the QR ordering system and the wine cooler at the table. Do you want to go to the toilet? No problem, the sound of comedians and audiences can be heard in the toilet areas.
Thanks to the extensive technology in the room, the possibilities are endless. These include media screens, a high end beamer and top quality audio and video equipment.
Shows are recorded by multiple HD cameras and live streaming is possible. The Main Room is also very suitable to be used for workshops and presentations.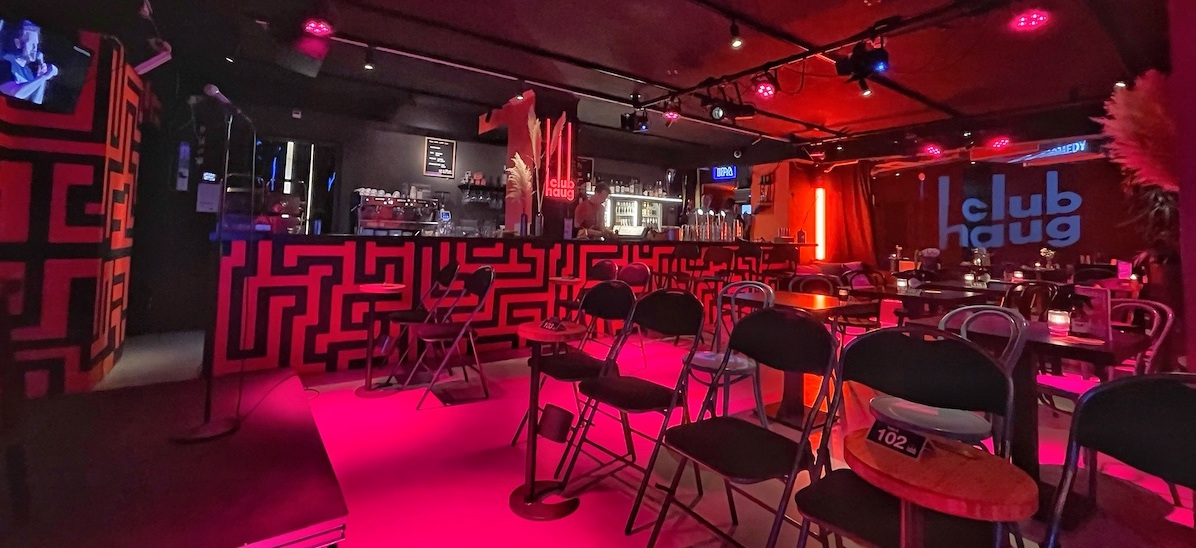 At The Bar

This is where the 'open-mics' and solo performances take place. Of course, the technology here is also in perfect order and performances can be recorded. An additional bonus: you can step out of the bar onto the sunny terrace!
Podcast Studio & Green room
The home base for the award winning podcast 'Cor Potcast'. This soundproof studio is equipped with high end broadcast microphones and podcasts can be recorded with a full HD camera recording. As a Green Room, it is the perfect artist dressing room and lounge.